Don't miss the latest
GSN Planet news and events.
Sign-up to receive our newsletter.
our mission
GSN Planet's mission is to stimulate the awareness of the connection between human vitality and planetary wellbeing.
GSN Planet offers a range of valuable benefits, all designed to give wellness industry professionals the resources and tools to take action for the betterment of their businesses, their community, their planet, and themselves.
GSN Buyers Conference 2021
April 18-21, 2021 | Ojai, CA
Be a part of the industry's only green buying event that hosts quality resource suppliers and interested buyers for three days of networking, one-on-one meetings, and sustainability education.  The event offers invitation-only buyers access to unique and emerging green brands who are innovative, credible, and committed to greening at some level.
Who we are
We are a community of wellness leaders joined together by a common thread. Our work goes beyond the direct impact we can make as an industry – we are ambassadors for the planet.
GSN Planet is a sustainability epicenter within the spa and wellness industry. As a non-profit trade association, GSN Planet provides education, resources, and events to inspire businesses to take action and implement practices that support a threefold approach to wellbeing. 
We promote:
Environmental regeneration

– Activities and practices contribute to a healthy and regenerative natural environment 

Human vitality

– Supporting thriving wellbeing practices on a personal and social level. 

Financial viability

– Supporting economies where values are aligned with spending and investment.  (Also referred to as 'Conscious Capitalism' or 'Value-based economy')

 
Job Board
Find the next opportunity to jump start your career! World of Wellness Careers is the official online job board of GSN Planet, and your number one online resource for searching wellness career opportunities or recruiting wellness and spa professionals.
Sustainability
assessment tool
The SAT is a questionnaire designed specifically for spas to help them assess and improve their company's sustainability. The in-depth survey addresses the intentions, plans and concrete actions taken towards environmental and social responsibility.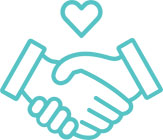 Sponsors
GSN Planet Sponsorship is a commitment to leadership and positive change.  Becoming a sponsor for GSN Planet is a way to activate your values, to position your brand as a sustainability leader, and to help shape the future of the sustainability movement.