Events
GSN CONNECT
GSN Planet | Spa Buzz
GSN Connect is a collaborative effort between GSN Planet and Spa Buzz that aligns seamlessly with our mission to nurture connections and build a robust GSN community. This exciting partnership offers the promise of amplified brand exposure, greater inclusivity, and improved accessibility for spa professionals with limited time and resources. These half-day events, scheduled in specific regions around the U.S., provide the platform to have a positive impact on our industry and the planet.
Community
GSN WEBINARS
We believe staying connected as a community and sharing ideas are vital to building a brighter future together.
Join us for our next online gathering! Register for our latest webinar or watch recordings of past webinars in our video archive.
A Simpler Way to Sustainability
We make it easy
Our Sustainability Roadmap is a step-by-step plan with all the data, tools and training you need to integrate sustainability into your spa or brand. We've done all the work so you don't have to.
A green community at your fingertips
Our robust community of spas, brands and practitioners are here to share best practices, answer your questions and help you excel in the new green economy.
Successfully market in the new green economy
Your GSN membership helps you attract and market to a whole new consumer that is actively searching for products and services rooted in sustainability.
Don't miss the latest
GSN Planet news and events.
Sign-up to receive our newsletter.
We are so thankful to GSN for connecting us with so many amazing vendor partners whose values and green standards align with ours. 
— Jessica Swartley, Spa Director at The Spa at Spruce Peak
Job Board
Find the next opportunity to jump start your career! World of Wellness Careers is the official online job board of GSN Planet, and your number one online resource for searching wellness career opportunities or recruiting wellness and spa professionals.
GSN Greenspa
Calculator
The GSN Greenspa Calculator helps businesses measure progress, develop a plan, and take action. Offered as an easily-accessible and intuitive app, the GSN Greenspa Calculator brings sustainability performance within full view and provides the tools and guidance to make it an attainable goal for any spa.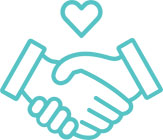 Sponsors
GSN Planet Sponsorship is a commitment to leadership and positive change.  Becoming a sponsor for GSN Planet is a way to activate your values, to position your brand as a sustainability leader, and to help shape the future of the sustainability movement.