Don't miss the latest
GSN Planet news and events.
Sign-up to receive our newsletter.
Events
2023 GSN SUSTAINABILITY, BUYERS & COMMUNITY SUMMIT
October 22 – October 25, 2023 | Lake Geneva, WI | Grand Geneva Resort & Spa
Be part of the industry's only green buying event that connects quality resource suppliers and interested buyers for three days of networking, business meetings, and sustainability education.
The event offers invitation-only buyers access to unique and emerging green brands who are innovative, credible, and committed to greening at some level. Our intention is to provide access to a wide range of eco-friendly and sustainable products, thus making it easier for spas to make better choices without compromising smart business.
Community
GSN WEBINARS
We believe staying connected as a community and sharing ideas are vital to building a brighter future together.
Join us for our next online gathering! Register for our latest webinar or watch recordings of past webinars in our video archive.
A Simpler Way to Sustainability
We make it easy
Our Sustainability Roadmap is a step-by-step plan with all the data, tools and training you need to integrate sustainability into your spa or brand. We've done all the work so you don't have to.
A green community at your fingertips
Our robust community of spas, brands and practitioners are here to share best practices, answer your questions and help you excel in the new green economy.
Successfully market in the new green economy
Your GSN membership helps you attract and market to a whole new consumer that is actively searching for products and services rooted in sustainability.
We are so thankful to GSN for connecting us with so many amazing vendor partners whose values and green standards align with ours. 
— Jessica Swartley, Spa Director at The Spa at Spruce Peak
Job Board
Find the next opportunity to jump start your career! World of Wellness Careers is the official online job board of GSN Planet, and your number one online resource for searching wellness career opportunities or recruiting wellness and spa professionals.
GSN Greenspa
Calculator
The GSN Greenspa Calculator helps businesses measure progress, develop a plan, and take action. Offered as an easily-accessible and intuitive app, the GSN Greenspa Calculator brings sustainability performance within full view and provides the tools and guidance to make it an attainable goal for any spa.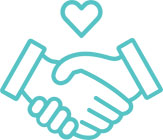 Sponsors
GSN Planet Sponsorship is a commitment to leadership and positive change.  Becoming a sponsor for GSN Planet is a way to activate your values, to position your brand as a sustainability leader, and to help shape the future of the sustainability movement.